Get Social with Leadership
Click on the links below to join/follow us on our social media platforms.
Upcoming Events
ONLY THREE SPOTS LEFT! Let's do lunch! LMC active alumni are invited to meet us for a thoughtful monthly lunch discussion. Topics may include current issues in Medina County, the region, or the world. If you are committed to open and authentic discussions, this opportunity could be for you!
LMC Active Alumni only
Fee: Cost of your lunch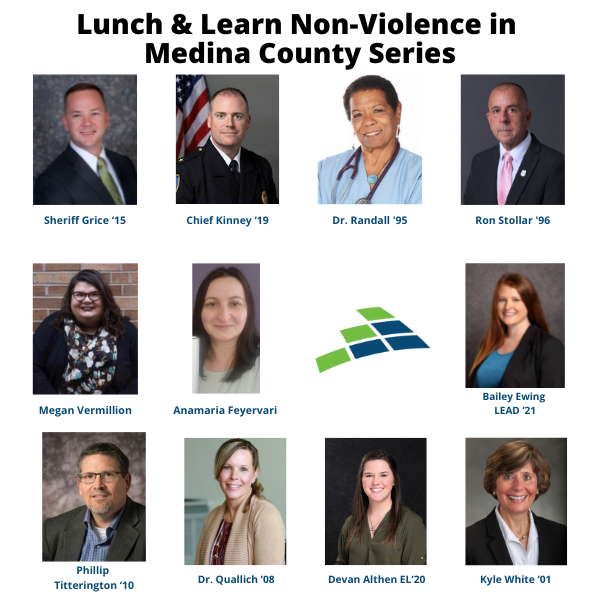 Behind Closed Doors in Medina County and What We Can Do about It
Join us as we recognize Anti-Bullying & Domestic Violence Awareness months with a series of virtual Lunch-n-Learn workshops featuring the speakers above. Click on the links below to register and to read more about the speakers and events.
Leadership Quote of the Month:
Change your opinions, keep to your principles; change your leaves, keep intact your roots. – Victor Hugo