Announcing the 2022 LEAD Institute Class
Leadership Medina County's LEAD (Leadership Exploration And Development) Institute program is proud to announce the Class of 2022. The program begins in September and ends in May. It focuses on professional development by building communication, strategic thinking skills, and emotional intelligence.
Many of the program's applicants have already demonstrated outstanding leadership qualities before enrolling in this training opportunity. By devoting time to the LEAD Institute, they have shown a desire to enhance these skills and increase their ability to lead effectively.
"I applaud this impressive commitment to our community. Such enthusiasm for Medina County will help build a better future for us all," said LEAD Institute Director Terri Greene.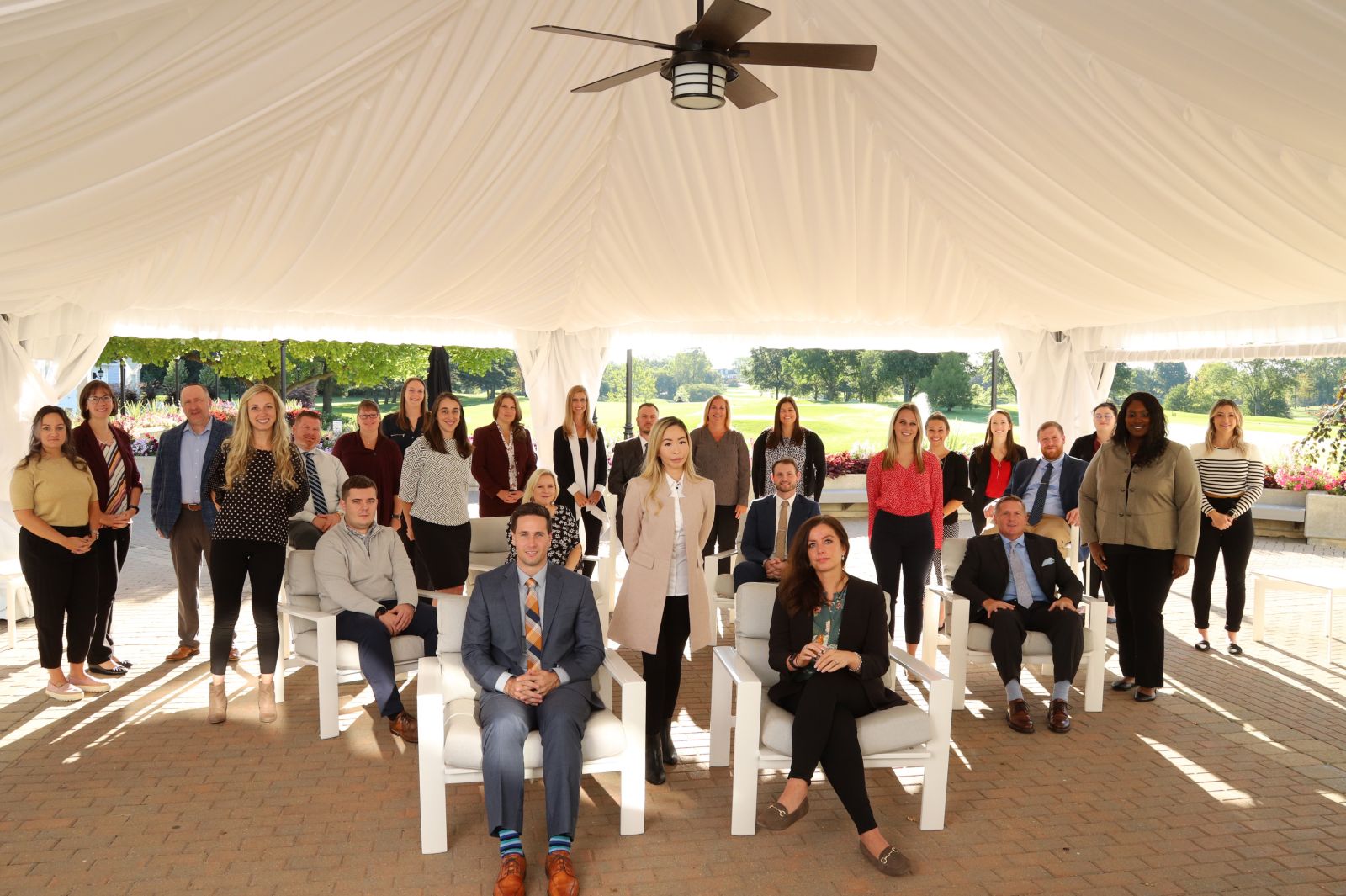 Jon Allen, Luke Engineering, General Manager
Beth Ann Brigadier, Jobs for Ohio Graduates, Career Specialist
Alyssa Flanigan, Huntington Bank, Branch Manager
Brian Frasier, RPM International, Director Compliance Audit
McKenzie Gilbert, Spectrum, Advertising Account Executive, Sponsored by Professional Field Solutions
Tanner Hamsher, Westfield Bank, HR Generalist,
Brandy Hughes, Cornerstone Organizational Partners, Owner/Operator
Reanna Karousis , Collective Reach Consulting LLC, Founder/Principal
Tara LaFlamme, RPM International, Manager, Global Taxes
Alexis Lee, Alternative Paths, MCJDC Clinician (LISW-S)
Jaloni Lockhart, Cleveland Clinic Medina, Nurse Manager
Sara Markouc, Colonial Life, District General Agent
Alex Miday, Sandridge Foods, Shipping Supervisor
Evelyn Phan, Wolff & Phan Autism Center, Clinical Manager
Ashley Powell, Ravago, Office Manager, Sponsored by Sister Circle
Roxana Rathbun, MCDL, Librarian
Karin Reale, Goosefoot Acres, Chief Financial Officer
Phil Rickaby, Kiefer USA, Regional Manager
Bonnie Romano, HTZ Construction, Director of Sales and Marketing
Robin Serwatka, USI Insurance Services, Account Executive
Miranda Slowick, Philpott Solutions, Inside Sales Representative
Joana Swim, Synthomer, HR Director – Americas
Kelsey Vasicek, Alternative Paths, Opiate Response Team
Brooke Wendt, Medina County Career Center, Intervention Specialist/Job Training Coordinator
Daryn Winebrenner , City of Medina Police, Police Officer
Sebastian Workman, Medina Creative Housing, Compliance Specialist
David Wyatt, Minuteman Press, Owner/Operator
Jenny Young, SHE Did It Videography, Owner / Videographer / Video Editor